American spec cars should be made available from the big 3 manufactures which are Ford, General Motors and Chrysler.  These should be imported from America and not manufactured here.
The following GM American brands should be available in this country, with automatic transmissions, left hand drives, DAB radio, satellite radio (XM and Sirius), CD players, air conditioning, iPod docks, Spotify players etc, and internet radio stations. 
Buick
Chevrolet
Cadillac
General Motors Truck Company

The Lincoln division of Ford cars should also be available here.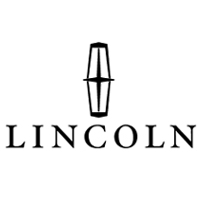 The Dodge division of Chrysler should be available in the UK
The Jeep division of Chrysler should be more widely available in the UK
The Ram division of Chrysler should be available here

Chrysler should be bought back from Fiat and bought back into American ownership
Durable goods availability resolution
Washers, dryers and refrigerators should be made available from American manufacturers such as Whirlpool, Maytag, and Sears. Vizio TVs should be made available also, at US prices. American retail shops should open here.
The electricity grid should be converted to an American electricity GRID without the need for step down transformers, adapter plugs and power converters generally. PLEASE BE AWARE. STEP DOWN TRANSFORMERS ARE AVAILABLE FROM MAPLIN ELECTRONICS FOR YOUR AMERICAN APLLIANCES SUCH AS THE AMERICAN VERSION OF THE PLAYSTATION 3
American supermarket chains resolution
American supermarkets and retail chains which offer the above goods should be opened here. They should charge US prices, as well as factor in the cost of importing goods from the US. There should be little or no sales tax (VAT charged for these goods) in order to avoid hyper inflation and supporting the colonial government in Northern Ireland. The supermarket and retail chains Wal-Mart, Safeway , Walgreens, JC Penny, Target and Macys should open here. In order to avoid being accused of cultural or American imperialism, Asda should ditch the claim it has to being a Wal-Mart  super center. Instead Wal-Mart should be separated from Asda and not a culturally imperial hub. Wal-Mart should be opened here and make available all American products and goods, especially Vizio TVs, charging American prices and little or no sales tax.
VAT should be 4 or 5% and not 20, 15 or 17.5
In order to avoid hyper inflation, a collapsed economy, as well as boost tax revenues in the long run according to the theory of supply side economics, VAT should be called sales tax and charged at 4 or 5 % just as it is in many American states. Psychotic liberal Tories who want to charge 20% are doing so to stop people from buying goods, and causing a collapse of the economy and massive inflation because of the rise of good sand services that will come.
PLEASE BE AWARE. VAT CAN BE AVOIDED WHEN SHOPPING. SIMPLY SHOP AROUND FOR YOUR GOODS AND SERVICES. FOR EXAMPLE VIDEO GAMES CAN BE BOUGHT ONLINE FROM AMAZON.CO.UK OR OTHER RETAILERS AT 10 OR 15 POUNDS LESS THAN RRP. RRP THE RECOMMENDED RETAIL PRICE IS THE GOVERNMENT MANDATED PRICE WHICH INCLUDES THE TAX OF VAT. IF YOU SHOP AROUND TO OTHER RETAILERS, NOT NECESSARILY AMERICAN, YOU CAN AVOID PAYING THIS TAX IN A LOWER RRP. ALSO WHEN IN SUPERMAKETS LIKE SAINSBURYS, ASDA, AND BOOTS, LOOK FOR DEALS LIKE 2 FOR THE PRICE OF 1 IN BOOTS AND SPECIAL OFFERS THAT CAN ALLOW YOU TO AVOID PAYING THE VAT. IN 2011 IF VAT IS INCREASED TO 20% DO NOT BUY ANY MAJOR, MEDIUM OR LARGE PURCHASES IN STORES AND DO NOT EVEN SHOP AROUND. COMPLAIN TO YOUR MP ABOUT THIS AND VOTE AGAINST THE TORY LIBERAL COALITION. IF THAT FAILS AND VAT REMAINS AT 20% SIMPLY REFRAIN FROM SHOPPING IN THE UK. ONLY MAKE NECESSARY PURCHASES AND BUY ONLINE FROM AMERICA.
PLEASE BE AWARE. IMPORT DUTIES CAN BE AVOIDED WHEN SHOPPING ONLINE. WHEN YOU BUY ONLINE FROM AMERICA THE ROYAL MAIL OFTEN CHARGES A HEFTY ADMIN FEE AND DUTY ON GOODS AND PRODUCTS FROM AMERICA, WHICH YOU CAN AVOID. WHEN YOU RECEIVE A CARD IN THE MAIL TO COLLECT YOUR ITEM AND PAY THE TAX AND ADMIN FEE, SIMPLY DO NOT COLLECT THE ITEM AT THE POST OFFICE. THEY WILL RETURN IT TO AMERICA OR OTHER COUNTRIES AND THE TAX WILL NOT BE CHARGED THE NEXT TIME YOU IMPORT IT. IF IT IS CHARGED AGAIN THEN SIMPLY DO NOT COLELCT IT AGAIN. TAXES ARE CHARGED AT RANDOM, SO EVERY TIME YOU ARE CHARGED IT, SIMPLY DO NOT COLLECT THE ITEM. IF YOUR POSTMAN/MAIL MAN/ COURIER ASKS FOR MONEY AT YOUR DOORSTEP, SIMPLY SAY YOU HAVE NO CASH OR CHECK BOOK AND REFUSE TO ACCEPT THE ITEM